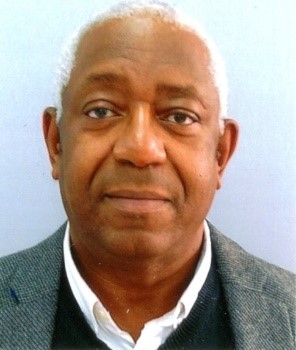 CEO and Creative Director
Alby is the founding CEO and Creative Director of Dramatic Encounters and is currently building his team and slate of projects.
Committed to achieving true diversity, equity and inclusion of all marginalised communities in the industry, he devotes much of his time to improving this situation through developing and producing work by individuals from these groups to break the stereotyping of their lives and to provide a better variety of content and story worlds for audiences. He is currently developing two drama series commissioned by the BBC and a few other series drama and features for the UK and some international co-productions.
Initially a theatre director for 15 years, during which he was the successful artistic director of Temba Theatre Company for 9 years, he moved into film and broadcasting with the encouragement of the BBC in the early 90s. Both training as a producer and director with the BBC and working in these roles and through being a member of the BBC General Advisory Council for 4 years from 1986, he formed a wide understanding of broadcasting and operational issues. He also developed his directorial and dramaturgical skills for a visual and audio media in this time.
Then, through being invited to work in South Africa in 1996 as a producer and trainer for a series of dramas for national broadcaster, the SABC, the success of this enterprise led to him being invited by SABC management to address a wider brief for the broadcaster that was endeavouring to emerge from the apartheid practices of the previous regime. With the authority of the Director of Programmes, Mandla Langa, he was promoted to change manager in the director of programmes office to transform the national broadcaster's practices to be based on equality for all races. The change programme required improving opportunities for individuals from the formerly disadvantaged and excluded communities to acquire commissioning editor skills and for emerging black producers to win commissions. This necessitated working with commissioning teams, channel managers and others in the broadcaster, as well as with representatives of indie producers, to revise the commissioning procedures and to change the culture of the broadcaster as well as establishing quality control mechanisms, such as annual programme reviews for all genre groups and channels.
Later, through working with a new industry body called the National Film & Video Foundation, he was able to assist the wider transformation of the industry that enabled many more from under-represented groups to receive opportunities for entering the industry through new training programmes and development labs in the SEDIBA training programme. He also established the practice of writers' rooms to enable creative teams and commissioning teams to create great series quickly.
To this end, he has developed many new series dramas for the SABC. The majority of these projects completed the development process and went into production and then produced high audience numbers when broadcast, the best of which continue to achieve record audience numbers on repeats. He has also produced a number of films by black filmmakers. His latest series is FIFTY, which was developed for Nigerian broadcaster, Ebony Life TV and is now on Netflix. 
Alby is a member of industry bodies BAFTA, PACT and the European Film Academy and is a Fellow of both the Royal Society of Arts and the Royal Television Society. He is currently also chairing the Independent Equity Committee of the Royal Central School of Speech & Drama, which is tasked with supporting the process of transformation in the school in the interests of achieving diversity, equity and inclusion.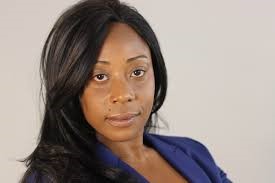 Shantelle Rochester opened her first two companies at the age of twenty-two. One of these companies made high-end commercials and films and the other was a training academy for under-represented young people to increase their skills in film.
Shantelle has worked on European films as a producer and line-producer, including THE RISE OF THE KRAYS (2015), LONDON HEIST (2017) and TWO GRAVES (2018). TWO GRAVES, written and directed by Gary Young (HARRY BROWN, 2009, screenplay) won the Best Feature Film award at the British Urban Film Festival 2018 and was picked up by Netflix.
In 2017, Shantelle founded production company Ida Rose on the success of the company's first feature film, TWO GRAVES, and has been developing a slate of projects including films, docs and series.
Shantelle is also currently working with Alby James to create more opportunities for co-productions with South Africa, the Caribbean and the African Diaspora.
Shantelle's mission has always been to create diverse content in front of and behind the camera and to support filmmakers internationally. Ida Rose is currently moving forward with its new slate, which so far includes its new UK Music Drama series THE UNDERGROUND, currently in post-production, starring Ramone 'Ramz' Rochester and directed by an all-black team of directors from the UK. The next film will be a female-led action thriller, STOLEN, written by Gary Young, which is in pre-production with the shoot set for June/July 2022.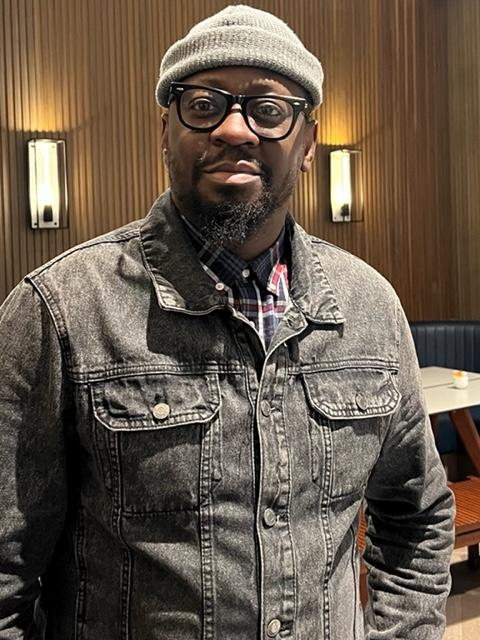 Don Omope is a British-Nigerian film producer/writer/director and founder of Pictograph Media, a film production company with core interests in scripted and non-scripted films/series. Pictograph Media makes films that tell British and international stories through an African gaze that embodies transformative moments of culture. With offices based in London and Lagos, Nigeria. Pictograph Media seeks out creative partnerships & co-productions opportunities between the UK and countries across Sub-Saharan Africa.
Don's past film credits include the mega-smash hit movie The Wedding Party 1&2, which was theatrically released in the UK (2017) and 17 other countries, and currently remains the highest-grossing box office film franchise in Africa, receiving non-theatrical global release by Netflix. Other films include the popular Nolly-Noir Taxi Driver – Oko Ashewo (2015 NG) which premiered at the Toronto International Film Festival in 2016, Lunch Time Heroes (2015 NG), Chasing Hanifa (2015 NG), TATU (2017 NG), Makaate Must Sell (2019), and Seven (2019 NG).
Don made his directorial debut in 2017 with the contemporary African epic drama TATU, which was nominated for 11 awards, including best director, screenplay and picture at the Africa Magic Viewer Choice Awards (AMVCA) and was acquired for global non-theatrical release by Netflix.
Before a film career, Don worked in journalism & television in the UK for 10 years; a career that saw him publish and serve as editor of the defunct African cinema publication, African Screens magazine and worked as a producer for Sir David Frost on the hit tv show Frost All Over the World on Al Jazeera News Television. Other television producer credits include: The Streets (2006), Afrika Rising (2011), Afrobeats show (2013), Filmhouse Show (2015), and The Countdown (2016)
In 2015, Don was headhunted to Nigeria to take up the role of a studio executive in charge of story development and production at FilmOne Entertainment, the film production arm of Nigeria's cinema conglomerate, Filmhouse Group. In this role, Don worked with top global and emerging talents from across Africa to spearhead the production of blockbuster movies as well as critically acclaimed films in Nollywood.
Don is a first-class bachelor honours graduate of television production from the University of Westminster and a recipient of the AHRC Scholarship in Television Journalism Master's Degree from Goldsmith University London.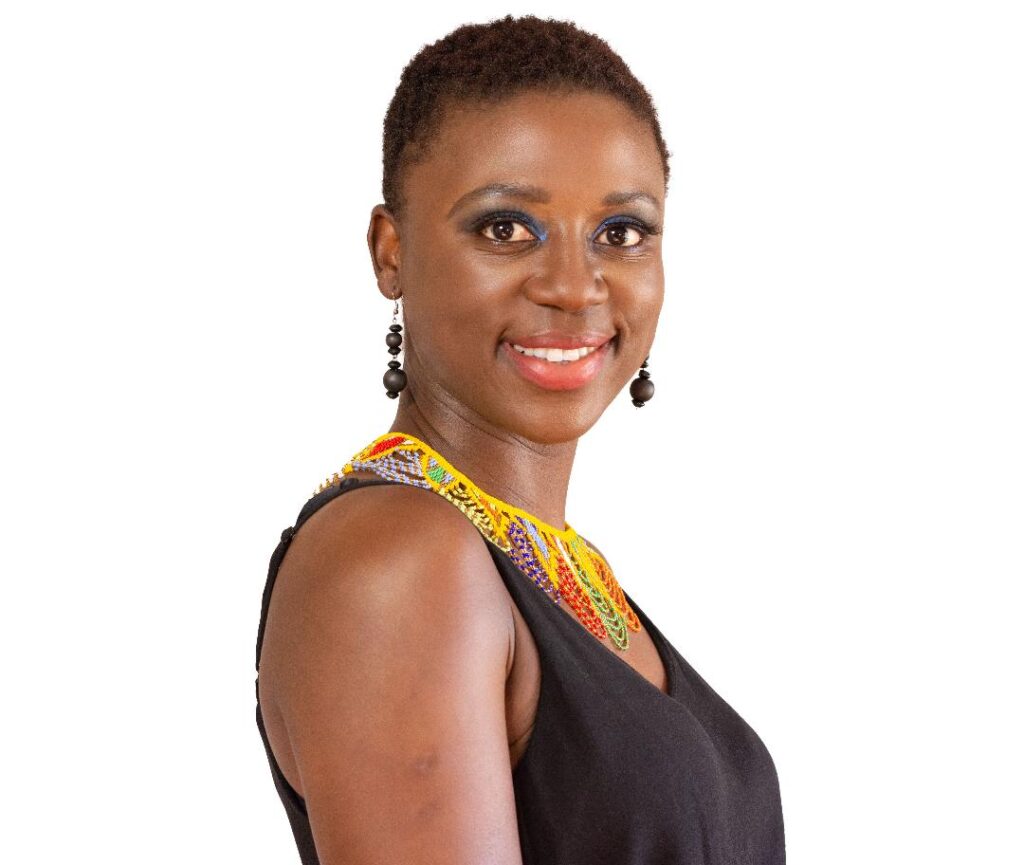 Tendayi Nyeke's commissioning editing work has been nominated for South African Film and Television Awards (SAFTA) in multiple genres and has been sold into global markets. She is also a former council member of the Writers' Guild of SA.
Tendayi has worked as a development executive on several award-winning shows and has written, produced, and directed television programmes across South Africa's major broadcasters. She is currently co-executive producer on an unannounced Netflix feature film and is supervising producer on an African animated anthology series for Disney+.
Passionate about where art and business meet, Tendayi holds an MBA in Music and Creative Industries from Henley Business School and has been invited to speak at TV markets and festivals in South America, Europe, and Southern Africa.
Currently a development executive for the International Emmy Award-Winning animation firm, Triggerfish Animation Studios, the studio behind Netflix's first African Animation series, Tendayi looks after the story development of a diverse slate of shorts, series and feature film IP that are being produced in partnership with global streamers and studios. Her dream is to transfer skills to emerging practitioners throughout Africa and the world in celebration of diverse and exciting perspectives.